About Us
Steffens Scleroderma Center
The Steffens Scleroderma Center is an integral part of The Center for Rheumatology. Led by Dr. Lee S. Shapiro, it is the only upstate New York clinic devoted to the diagnosis and care of individuals with scleroderma and related disorders. It is also a research center and, as such, a participating center of the Scleroderma Clinical Trials Consortium. Ongoing projects focus on the "microvascular" aspects of scleroderma and on developing new treatment approaches to difficult aspects of the disease, such as calcium deposition (calcinosis) and gastrointestinal dysfunction. Research is supported, in part, by the local Steffens Scleroderma Foundation (www.steffens-scleroderma.org). Accomplishments include development of the "renal crisis prevention card" and new treatment approaches to Degos Disease, another microvascular disorder. The Steffens Scleroderma Center is actively recruiting for the following studies;
Vascana- a phase II, double-blinded crossover study of topical formulation of nitroglycerine versus placebo in the subjective and physiologic responses to controlled cold challenge in subjects with Raynaud Phenomenon secondary to connective tissue disease.
FocuSSced- a phase III, double-blinded, randomized study to assess the efficacy and safety of tocilizumab versus placebo in patients with systemic sclerosis.
New patient visits occur on Tuesdays in the Albany office and Thursdays in the Saratoga office. To schedule a visit, contact Mackenzie Rouleau at 518-584-4953.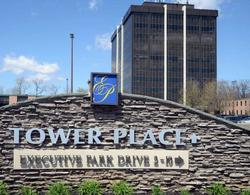 Albany Office
4 Tower Place, 8th Floor
Albany, NY 12203
Saratoga Office
6 Care Lane
Saratoga Springs, NY 12866
Physicians Affiliated with the Scleroderma Center:
• Lee Shapiro, M.D
• Aixa Toledo-Garcia, M.D
• Jessica Chapman, M.D
New Patient Referrals and Appointments:
Appointments are available in either the Albany or Saratoga office. Please direct all requests for appointments to:
Mackenzie Rouleau – New Patient Coordinator
6 Care Lane, Saratoga Springs NY 12866
Phone: (518) 584-4953
Direct Fax: (518) 533-1369

***Please note: As a specialty provider, it is important for us to have a copy of any recent office notes, lab reports, radiological reports, including x-ray, bone density, MRI and/or bone scans. Please call your referring physician and request a copy of your records be faxed or mailed to us. Please confirm that we have received them prior to your appointment. Thank you.
New Patient Form: Download NewPatientSSC_1.pdf
Clinical Research Coordinators: Inquiries regarding ongoing research studies should be directed to one of the research coordinators.
Roberta Lukasiewicz: Call (518) 489-4471 ext 410
Heather Sickler: Call (518) 584-4953 ext 410
To learn more about The Steffens Scleroderma Foundation and their mission, please visit www.steffens-scleroderma.org