Martin Farber MD, Ph.D.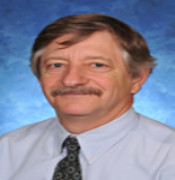 Specialties:
Rheumatology
Location:
Schenectady Office
---
In practice for many years in Schenectady, Dr. Martin Farber joined The Center for Rheumatology team in 2015. He currently sees patients at our new Schenectady location in Glenville.
Dr. Farber graduated from Columbia College in NYC with a chemistry degree in 1971. He completed his post graduate education at Albert Einstein College of Medicine in the Bronx in 1979. He also has a Ph.D. in Cell Biology. Dr. Farber completed his Fellowship in Rheumatology at the University Hospital in Boston directly after completing his residency in medicine at Boston City Hospital. Dr. Farber serves on many professional societies and devotes much of his time to clinical studies that help discover new ways to treat arthritis. His work has been featured in many medical publications. Dr. Farber has been recognized by Times Union as one of the top Rheumatologist in the Capital District and by the US News and World Report as being in the top 1% of rheumatologists in the country.