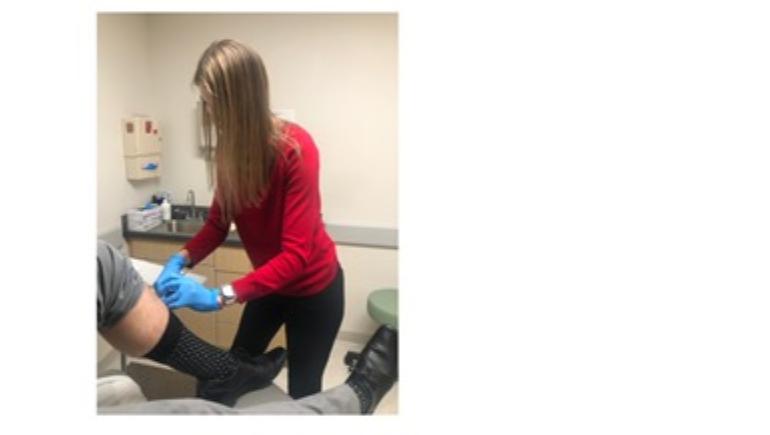 A valuable resource for all of our patients is our biopsy clinic. Our physician assistant, Kelley Powers, performs skin biopsies to help guide rheumatic diagnoses and treatment plans. Often times we encounter cases where the skin offers clues to ongoing disease processes.
For example, a patient may present with joint pain in a distribution similar to rheumatoid arthritis, involving finger joints and a scaly rash. Blood work will be ordered as usual, and now we can also send a sample of the rash to the lab as well, to help establish a definitive diagnosis. If the skin pathology report reveals psoriasis, this patient may have a diagnosis of psoriatic arthritis. This is only one small example of the possibilities. The same is true for vasculitis and other inflammatory conditions.
We can also send specimens to Therapath, a specialty lab in New York City, to evaluate cutaneous nerves in patients complaining of various abnormal bodily sensations such as pain, burning or numbness. This test is useful to evaluate epidermal nerve fiber densities, which if abnormal, can help establish a diagnosis called small fiber neuropathy.
The skin is our largest organ and can yield visible, tangible medical information. By adding this tool to our medical "toolbox," we have a better chance of solving these medical mysteries in a timely manner, all within our practice, The Center for Rheumatology.
Ask your rheumatology provider if a skin biopsy could be helpful for you.